Commercial Window Tinting for Decatur Businesses
Every Decatur business — offices, retail stores, restaurants, churches, etc. — can benefit from a high-quality window film. Business owners and managers in the Decatur area can rely on The Tint Guy to solve a variety of pain points in their facility. Reduce glare and heat while elevating comfort and aesthetics with the help of The Tint Guy. 
How Can Window Film Benefit Your Business?
No matter what business you own or operate, a quality window film and installation service can do a lot for your property. 
Improve Energy Efficiency & Reduce Cooling Costs
If you and your employees are experiencing hot afternoons, a window film can be key to regulating temperature while maintaining natural light and productivity. 
This will not only enhance comfort but will also help your company save big on cooling costs, allowing your AC (and wallet) to work less. 
Reduce Annoying Glare
Glare is a problem in many commercial spaces, especially those with a lot of windows. If glare is negatively affecting the productivity of your office, a window film can reject the sunlight and make it easier for employees to work and customers to see displays or screens.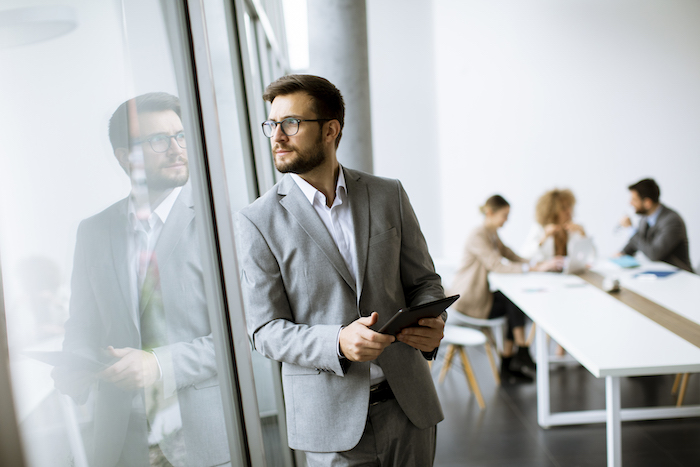 Enhance Privacy & Confidentiality 
Many offices require a level of privacy to ensure offices, conference rooms, and workspaces feel comfortable and remain secure. Privacy films, specifically Casper Cloaking Film can work wonders to boost productivity and peace of mind in a collaborative work environment. ​​
Aesthetics 
Elevate your office with dozens of standard designs and customization options. Our selection of glass finishes can give surfaces the look of etched, treated, or texturized glass. These finishes can help to design interior spaces without the high price tag.
Increased Security & Protection
If safety, security, and strength are a business's concern, a security film can give peace of mind and help avoid costly window damage. 3M's Security Window Systems can shield your windows from impact while the 3M's Anti-Graffiti film peels off any costly graffiti and vandalism.
UV Protection
It might not be an everyday concern, but the reality is UV rays are constantly affecting your interior surfaces causing damage and fading to furniture, displays, and other items inside your building. Solar Control Films can provide a high level of UV protection, which can help protect your valuables long-term and save you from costly repairs and replacements.
It's Time to Enhance Your Business's Windows 
Commercial window tinting services offer a range of benefits for businesses and commercial spaces. No matter what your business is dealing with — heat, glare, privacy, or fading — The Tint Guy has the best solution alongside the best installation services. 
Contact The Tint Guy Today! 
Decatur business owners can turn to The Tint Guy for a wide range of 3M commercial window films. Our commitment to quality paired with 3M's innovative and effective offerings ensure a solution for every business. Reach out to our reliable customer service team for more information on which films would be best for your property.