Commercial Window Tinting for Smyrna Businesses
A variety of Smyrna businesses can benefit from high-quality window films and reliable installation services. If you're a business owner or manager in the Smyrna area, explore the many ways a window tinting service can suit you and schedule an appointment with the most experienced window tinting company in the Atlanta area. 
How Can Window Film Benefit Your Business?
Business window tinting solutions can enhance a variety of commercial properties from storefronts to office complexes to churches, restaurants, and everything in between. Learn more about what benefits a quality film installation can bring to your building.
Improved Energy Efficiency 
Solar window films can help to reduce the amount of heat that enters a building which can help to regulate the temperature inside the building, making it more comfortable for occupants. This can also lead to lower energy bills and increased energy efficiency, especially in Atlanta's hot summer months.
Reduced Glare
Glare can be a major issue in commercial spaces, particularly those with a lot of windows. Window films can help to reduce glare, making it easier for employees to work and customers to see displays or screens.
Enhanced Privacy
Privacy films can help to enhance the comfort and security of commercial spaces. They can be used to make it more difficult for outsiders to see into the building, providing increased privacy for employees and customers. 
Maintaining privacy is an essential part of productivity and peace of mind in a collaborative work environment. Our Casper Cloaking Film includes a suite of graphic patterns for subtle visual privacy.
​​
Aesthetics 
With dozens of standard designs and customization options, glass finishes can offer surfaces with the look of etched, treated, or texturized glass. These finishes can help to elevate interior spaces without the high price tag.
Increased Security & Protection
Strengthening windows with security and anti-graffiti films is an effective and cost-efficient way to protect windows from damage caused by vandalism, natural disasters, and accidents. 3M's Security Window Systems can shield your windows from impact while the 3M's Anti-Graffiti film peels off any costly graffiti and vandalism.
UV Protection
Solar Control Films can provide a high level of UV protection, which can help to reduce the amount of fading and damage caused by UV rays. This can help to protect furniture, displays, and other items inside the building, ultimately saving money on repairs or replacements.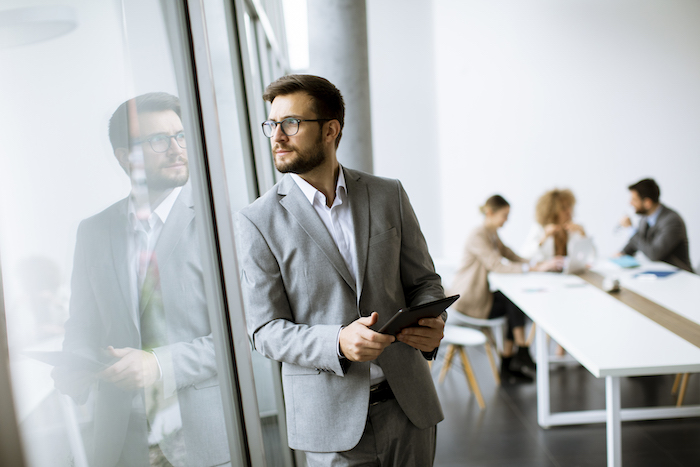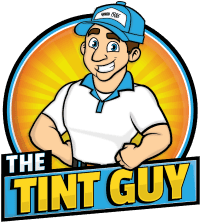 It's Time to Enhance Your Business's Windows 
Overall, commercial window tinting services offer a range of benefits for businesses and commercial spaces. From improving energy efficiency and reducing glare to enhancing privacy and security, window films can help to create a more comfortable, secure, and attractive environment for employees and customers alike. 
Contact The Tint Guy Today! 
The Tint Guy offers Atlanta business owners a wide selection of 3M commercial window films to meet any tinting needs. Our commitment to quality, coupled with 3M's innovative and diverse offerings, makes The Tint Guy the best choice for your business. With a limited lifetime warranty and a reputation for excellence, you can trust our commercial window films to deliver the protection and benefits your business needs. Reach out to our reliable customer service team for more information on which films would be best for your property.