Residential Window Tinting Services for Homes in Douglasville, Georgia
Around 20 miles outside Atlanta, Douglasville, Georgia is known for its historic downtown district, natural beauty, and vibrant community. This suburb is a great place to raise a family or own a home.
Douglasville homeowners know the importance of protecting and maintaining their property. What they might not know are the benefits a professional window tinting service can bring to their interior and exterior. Learn more about elevating your home with the best window films and installation services in the Atlanta area.
The Many Advantages of Home Window Film
Living in the south, the heat and glare from the sun can be a challenge for homeowners, leading to increased energy bills, uncomfortable living spaces, and fading of furniture and flooring. This is where The Tint Guy's professional home window tinting services can help!
Reducing Glare
Window films can be beneficial to reduce glare that negatively affects certain rooms in your home. Our window film options are designed to reflect and absorb sunlight, keeping it away from your interior and providing more comfort for friends and family.

Rejecting Heat
Heat rejection, especially in the hot southern climate, is one of the most significant benefits of a residential window film. Unlike blinds and curtains, you'll find a high-quality film can reduce the amount of heat transferred through your windows. Your home will benefit from enjoyable natural light without the unenjoyable infrared rays.
Preserve Your Furniture
Solar-controlled windows will also offer protection for your furniture and flooring. The UV rays from the sun can cause fading and damage to your valuable interior surfaces, leading to costly repairs and replacements. Our window films block up to 99% of UV rays, providing protection for your furniture and flooring while extending their lifespan.

Saving On Energy Bills
Along with a cool, comfortable home, your family will benefit from lower energy costs. By better controlling the amount of heat that enters your home windows, you can reduce the need for more air conditioning in the summer, which can lead to lower utility bills. It can also lead to a longer lifespan for your HVAC system.
Window films will even help insulate your windows during the winter months to keep your home warm and cozy.
Protecting & Enhancing Your Windows 
Decorative entryways or private bathrooms are popular in a variety of homes. They can help elevate the exterior of your property and will also increase your privacy and sense of security.
Outside of aesthetics, films can also be a great step for homeowners to enhance the safety of their property. Security films will ensure your glass is difficult to penetrate, providing protection against harsh storms, break-ins, and other hazards.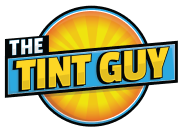 Trust The Tint Guy for The Best Home Window Tinting
Our team of expert technicians has years of experience in window tinting and is equipped with the latest technology and tools to ensure a seamless installation process. We use only high-quality window films that are designed to reduce heat and glare while maintaining the aesthetic appeal of your home.
The Tint Guy is committed to providing the highest level of customer service and satisfaction. We understand that every home is unique, and we take the time to explore your needs and preferences before providing a tailored solution. Our technicians work efficiently and effectively, ensuring that the installation process is hassle-free. 
3M Films
3M produces some of the best residential tinting solutions on the market, which is why we are proud to offer 3M tint and installation services to the Douglasville community. 3M film options are the best choice due to their quality, range of options, innovation, limited lifetime warranty, and reputation.
Contact the Window Tinting Professionals Today!
If you're looking to enhance the comfort and safety of your home while reducing your energy bills, our home window tinting services in Douglasville, Georgia are the perfect solution. With our high-quality window films, expert technicians, and customized solutions, we are committed to providing you with the best window tinting services in the area. Contact us today to schedule a consultation and experience the benefits of home window tinting for yourself!