With the arrival of summer, many property owners are looking for ways to keep their buildings cooler without having to crank up their air conditioning units. Windows are very likely to be a steady source of heat in both commercial and residential settings.
Solar Heat Gain
Solar heat gain refers to the amount of heat that enters a building through windows and other openings as a result of solar radiation from the sun. This heat can be absorbed by building materials, such as walls, floors, and furnishings, and can contribute to the overall heating of the building. In warmer climates or during the summer months, excessive solar heat gain can cause discomfort and even lead to increased cooling costs. Therefore, managing solar heat gain is an important aspect of building design and energy efficiency. Let's talk about some steps you can take to better manage solar heat gain in your home or office.
Blinds
Window blinds are a popular choice for both privacy and blocking sunlight. They are commonly used in homes and offices and are a simple solution to light control. However, when it comes to heat reduction, there's no doubt your standard blinds are falling short. You'll even find some blackout blinds and heat-rejecting options on the market, but these tend to be less popular due to their price and unattractiveness. Not to mention, depending on the size and shape of your window, it can be hard to find the right blinds to fit your space. At the end of the day, blinds are not fully effective for solar control and tend to sacrifice natural light and style.
Curtains
Curtains are another option for window light and privacy control. When it comes to protecting against the sun's heat, however, it'll all depend on the product you choose. For optimal results, consider blackout curtains or those with heat-rejecting properties. Similar to blinds, however, curtains tend to fall short of fully-effective heat control. They also bring the same issue of natural light to the table, why can't we have both solar control and natural sunlight?
Window Films Are Here to Save the Day
While window shades in the form of blinds and curtains offer a small level of heat control, they're no match for the power of an effective window tint! A professionally installed window film can help you save big on cooling costs with a reflective surface that rejects a higher percentage of the sun's infrared light. Along with heat control, films can even address other window pain points including annoying glares and furniture fading.
Unlike blinds and shades, window films will let you enjoy natural light while protecting your home from harmful UV rays and heat.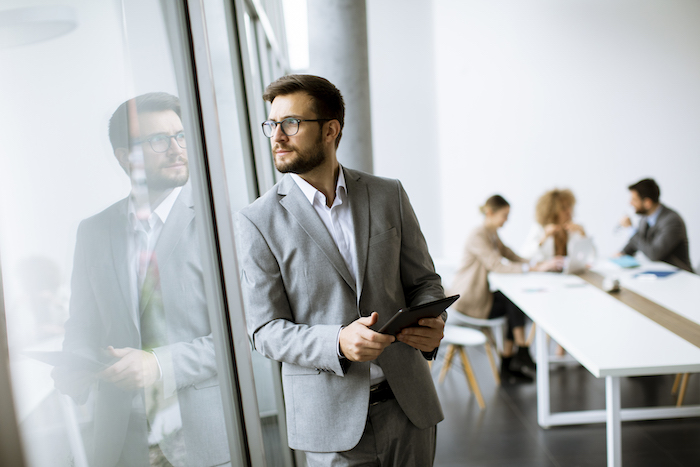 Solar Films in Commercial Settings
Window films can do wonders for commercial properties. For one, they can save you thousands on energy costs, especially in places like Atlanta that experience hot summers and cold winters.
Your employees likely enjoy the natural sunlight for staying productive, however, the sun's rays will heat the office up throughout the day, creating an uncomfortable work environment and an unappealing energy bill. A high-quality window film is key to reducing solar heat and providing clear energy savings.
Another way your commercial building can benefit from window films involves the ability to see amazing views. For many workers, having expansive views of the surrounding scenery is a great perk of their job. Blocking this with curtains or blinds can lead to less enjoyment at the office.
During the summer months, staying comfortable in the office can be challenging. This is especially true for extremely hot climates. When the sun is pouring down on your employees, this only makes matters worse. By investing in heat-rejecting window films, you and your employees can stay more comfortable throughout the day. Not only can this lower stress, but it can also cause fewer distractions and lead to a more productive team overall.
Solar Films in Residential Settings
Aside from installing a window film at the office, they're also a great investment in residential properties. This is especially true for those south and west-facing windows that receive direct sunlight for several hours a day. After installing high-quality solar films, you should notice a drastic difference in your home's interior. You'll experience less solar radiation, greater energy efficiency, and even lower cooling costs. In addition, this can also cause your air conditioner to work less often, leading to less strain on your system and even a longer lifespan for your HVAC unit. Keep your home cool while enjoying natural light with high-quality films.
Offering Temperature Control in the Winter Months Too!
Looking for protection during all four seasons? Window films can be a great addition to buildings during the colder months as well. By adding a layer of insulation to your windows, window films can help to prevent heat loss, which can be a significant source of energy loss during winter. The right window film will keep your home or office feeling great all year long!
3M Window Films
If you're tired of feeling the heat from your south-facing windows or you're looking for an energy-efficient way to let more light in, window films could be the solution for you! At The Tint Guy, we offer professional installation of 3M films, some of the best on the market. 3M has been designing top-of-the-line window films for years, making them a leading manufacturer of energy-efficient window coverings.
Unlike other options, 3M products can protect against both hot and cold. This allows you to stay comfortable and experience the beauty of your windows all year long. 3M films are even backed with a limited lifetime warranty, which ensures an investment in a long-lasting tinting solution and peace of mind in your tinting project.
Trust Professionals to Install Your Window Film
Along with the best prices on the best films, professional installation services are key to a quality, long-lasting tinting project. Using an experienced installer ensures that the films are properly applied to the windows so that they are effective in providing the desired benefits. Professional installers have access to specialized tools and equipment that can make the installation process faster, safer, and more precise. It also helps you find a tinting solution that fits all your needs, as a professional can walk you through the best options.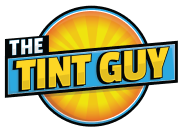 The Tint Guy Window Film Options
If you're interested in window film for your Atlanta-based home or business, The Tint Guy is the name you can trust! We offer exceptional window film installation solutions in the Atlanta area, and our experience and level of customer service speak for themselves. We carry a variety of 3M window films and are committed to helping you find the right product for your specific needs.
Take a look at some of our most popular window film options below:
Ceramic
3M's Sun Control Window Film Ceramic Series is a great product for your window covering needs. This high-quality film keeps your family cool by blocking up to 80 percent of the sun's infrared rays. This keeps you comfortable while also lowering your air conditioning use! Another benefit involves how it helps to keep your furnishings looking exceptional. While UV rays can cause fading on your chairs, tables, and more, 3M's ceramic film offers the protection to keep these furnishings in great shape! You can also trust the scratch-resistant surface of this film, which puts up a strong barrier while ensuring clear views.
If you're interested in 3M's ceramic film for your home or business, The Tint Guy is here to help! We can efficiently install this film at your property, allowing you to soak up the benefits in no time!
Prestige
One of the most effective window films for blocking heat and finding long-lasting comfort, the 3M Sun Control Prestige Series is a great option. A 3M Prestige window film features a multilayer design with nanotechnology, putting up a powerful defense against the sun. In fact, this patented technology involves more than 200 wafer-thin film layers placed on top of one another. This results in a thin, yet high-quality window film that blocks solar rays while still letting in tons of natural light. Another perk of the Prestige Series is that you'll find multiple options for your specific needs. Whether you want more efficient windows, greater privacy, or an improved appearance, you'll get it all with the 3M Prestige Series!
Contact Us Today!
If you're ready to take your home's comfort and efficiency to new heights, pick up the phone and call The Tint Guy today. We're happy to be the #1 tint provider in Atlanta, Georgia, and the surrounding area. Contact us to make an appointment and fight the summer heat!